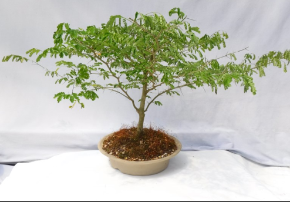 Click to enlarge image(s)
Brazilian Raintree - Chloroleucon tortum
Elegance and grace!!!

• This is an indoor tolerant, water loving (in the warm weather) tropical.
• Like some shade when outside in the warm weather.
• Can develop flattened 'muscular' trunk that is very unique!
• Dim: 18.00H x 27.00W
• Raintrees drop leaves in winter
• Recommended Location: Outside in the full sun but will thrive in open sunny area indoors.

Cart
Note:
All prices in US Dollars

Search


Featured Products