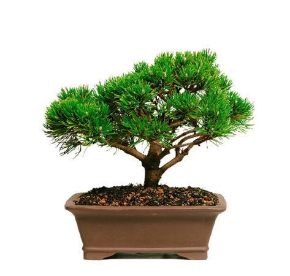 Click to enlarge image(s)
Limited Quantities
This is the tree that we recommend if you are inexperienced with bonsai or you do not have a green thumb.
This Bonsai that requires very little trimming and exhibits the beauty and characteristics of a classic bonsai. In our opinion it is one of the easiest bonsai trees to care for and it is a very beautiful trouble-free evergreen. This is naturally dwarf pine with very petite, deep green needles which makes it an exceptional evergreen bonsai. The hardy Dwarf Mugo pine can tolerate extremely cold winter conditions, making it a fine, low maintenance, outdoor choice.
This slow growing, beautiful Dwarf Mugo Pine is a great choice for you or as a gift.
Also known as Swiss Mountain Pine



Comes in two sizes