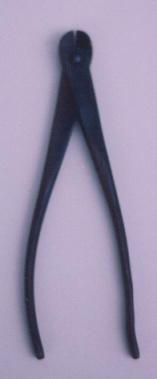 Click to enlarge image(s)
Made in China. These wire cutters are designed specifically for removing bonsai wire. Although enthusiasts new to bonsai sometimes substitute standard wire cutters, these are designed with a rounded head to prevent damage to the trunk and branches when removing wires.

The jaws of the cutters cut the wire symmetrically and cleanly. Highly recommended for bonsai enthusiast. 7-3/4" overall.
Cart
Note:
All prices in US Dollars

Search


Featured Products