Featured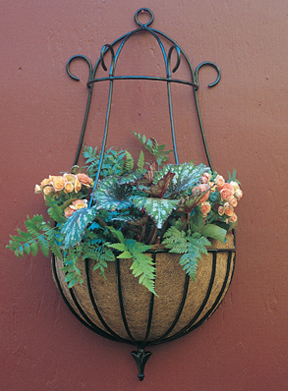 Click to enlarge image(s)
This 16" Ornate European finial and scrolls echo the magnificence of a peacock's display.

• Hand-welded construction is coated in black plastic for corrosion protection.
• A beautiful combination for your wall to decorate with your favorite plants!!!
• Perfect addition to the side of your garage, front porch, or side of your house.
• This is planter is extremely well made and has thick plastic coating to ward off rust.
• Includes coco fiber liner.
• 16" long x 9" deep, overall height 32"
• Great packaging, quick delivery.

Cart
Note:
All prices in US Dollars

Search


Featured Products