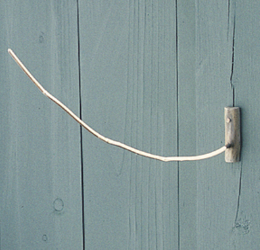 Click to enlarge image(s)
This natural barometer has been predicting the highs and lows of New England's weather for years. So much fun to watch and better than your local weather station!!!

• This unique weather stick simply predicts the weather, an unique gift option.
• Mounted outside a window, the sprig will point up indicating fair weather.
• The sprig when foul weather approaches, it points down.
• This stick is actually cut from Maine's abundant Balsam fir trees.
• The sizes will vary, but generally the sprig is about a foot long.
• The base is around 2-1/4" tall x 3/8" wide with a pre-drilled hole for nailing.

Cart
Note:
All prices in US Dollars

Search


Featured Products