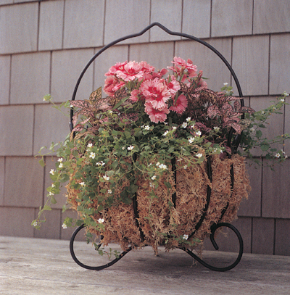 Click to enlarge image(s)
Cauldron & Coco Liner Set
These make a perfect gift container planters when filled with beautiful plants and flowers.
It's easy to create delightful combinations of color and texture, to suit the season.
Generous deep baskets stand on the ground upon short legs.
14" Dia. Cauldron 8" deep x 22" overall with attached coco-fiber liner.

Please note that this cauldron has a detachable handle that attaches with wing nuts.