Featured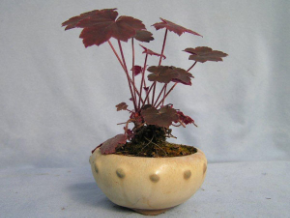 Click to enlarge image(s)
Coral Bells, a delicate, cool addition to a display area or desk.

Couple choices, one has the unique black colored foliage.
'Blackout', is a vigorous growing, clump forming perennial with beautifully black foliage.
The Blackout produces creamy white flowers in summer. Likes some shade.
USDA zones 4-9
Measures 7 '' high.

The second choice has the unique caramel colored foilage on a vigorous growing plant.
The Caramel variety of coral bell thrives on heat and humidity and is one of the most hardy of all the coral bells.
USDA zones 3-9
Measures 7 '' high..



Cart
Note:
All prices in US Dollars

Search


Featured Products