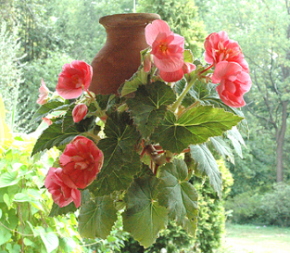 Click to enlarge image(s)
Last Availability 5/31/23
Stock is limited! No Large in stock!

Beautiful Handmade Terracotta Down Under Pots



These beautiful terracotta clay pots come in two patterns. Real handmade terracotta clay pots look great as unique and decorative pieces of outdoor yard and garden decor, and are some of the very best plant and flower pots. These handmade Australian style terracotta clay plant and flower pots are on sale at our garden art and accessories store, at the best possible cheap discount online sales price.
Unique, beautiful Terracotta Down Under Pots come in three sizes.

These are unusal terracotta pots designed and invented in Australia.

Made in Thailand under license

Down Under Pots are all handmade, so there are frequent variations.

Exact dimensions and colors can change according to firing temperatures in the kilns.

Surface finishes may develop fine crackling lines (crazing) over time. This is normal and enhances the character of the pots.





Need a stand - see separate listing
Cart
Note:
All prices in US Dollars

Search


Featured Products