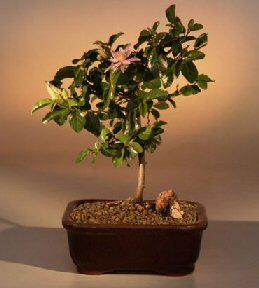 Click to enlarge image(s)
(Grewia Occidentalis) - This Evergreen Lavender Star Flowering Bonsai tree 10" tall, native to Africa and Australia with 400 species worldwide

Awesome purple/mauve 1" wide flowers borne along the stem of this beautiful plant at the end of spring and then, occasionally, the rest of the year.

Good indoors. Provide some sun to help generate colorful flower blooms.

Humidity tray is recommended and on sale here at the best possible cheap discount online sales price.




Cart
Note:
All prices in US Dollars

Search


Featured Products