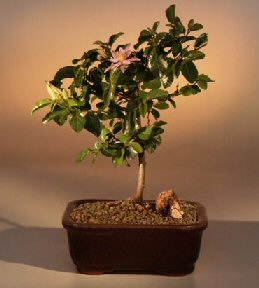 Click to enlarge image(s)
(Grewia Occidentalis) - This Evergreen Lavender Star Flowering Bonsai tree 10" tall, native to Africa and Australia with 400 species worldwide.

• Awesome purple/mauve 1" wide flowers borne along the stem at the end of spring, occasionally, the rest of the year.
• Good indoors. Provide some sun to help generate colorful flower blooms.
• 8 years old, 10" tall
• Humidity tray is recommended and on sale here at the best possible cheap discount online sales price.




Cart
Note:
All prices in US Dollars

Search

Featured Products