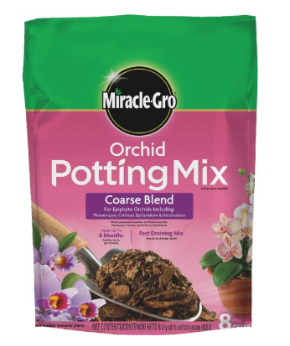 Click to enlarge image(s)
Miracle-Gro Orchid Potting Mix, contains Miracle-Gro continuous release plant food.
Coarse blend potting soil mix specially formulated for Epiphyte orchids including: Phalaenopsis, Cattleya, Epidenfrum, and Dendrobium.
Feeds plants for up to 6 months.
Fast draining mix provides good air movement and drier conditions between watering.
Ideal for use when potting or re-potting orchid types requiring drier conditions between watering.
Features:
8 dry quarts, 4 lbs.
In reclosable zip lock bags.
Cart
Note:
All prices in US Dollars

Search


Featured Products