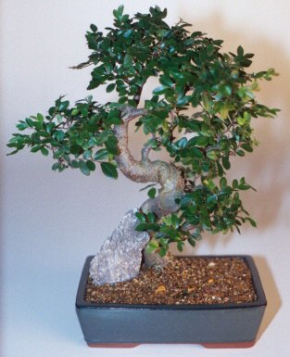 Click to enlarge image(s)
Has small evergreen leaves. Hardy with excellent branching characteristics.

Has a twisted trunk and some exposed roots which give the appearance of great age. Semi-deciduous

Great for indoors in lower or higher lighting conditions.

Size variations available:
14 years old, 14" - 17" tall


Suitable 6" x 8" humidity tray is recommended.

Cart
Note:
All prices in US Dollars

Search