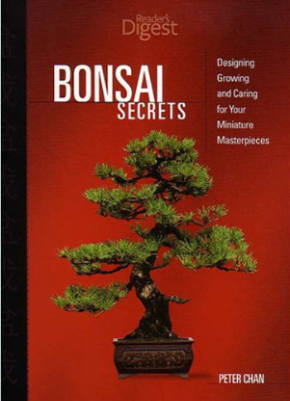 Click to enlarge image(s)
How to bonsai book for beginning to intermediate bonsai enthusiasts by Peter Chan
If you only have one basic bonsai book, this should be it.
Everything needed to start with a bonsai trees and to keep going.

How to choose you first bonsai tree

How to care for it

How to style your tree

How to display your bonsai trees

Soft cover

7 3/4" x 10 1/2&rdquo

176 pages.