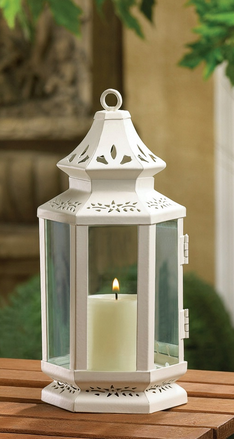 Click to enlarge image(s)
Imagine your tranquil garden at sunset, with elegant lanterns filled with twinkling light. Whether placed alone, or grouped with others, this lamp adds a magical ambiance to any evening!

Dimensions:
Weight 0.8 lb
Iron and glass
Candle not included
Height: 3 3/4" x 3 1/4" x 8"