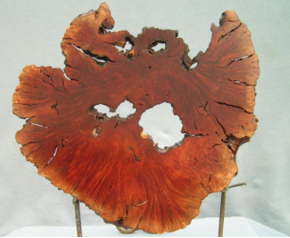 Click to enlarge image(s)
Stunning Manzanita Burl slab

■ Gorgeous Manzanita burl slab with an all natural edge
■ One of the hardest most intricate burls in the world.
■ From an Alpine Broadleaf schrub-tree.
■ Has a very durable polyurethane semi gloss finish which protects the beauth of these pieces.

■ Dim: 12.5" x 10.5" x 0.25"


Cart
Note:
All prices in US Dollars

Search


Featured Products