Featured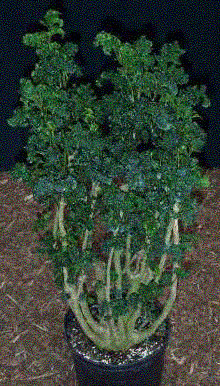 Click to enlarge image(s)
Small starter plant.
Currently in stock, we have several False Aralia trees about 4" high.
• These trees are well rooted and ready to ship.
• Light: False aralia like bright, but not direct, sunlight. ...
• Soil: False aralia does not do well in "sponge-like" potting mediums, so opt for a peat-based mix instead.
• Water: False aralia prefer a steady supply of adequate moisture and are somewhat picky about it.
• Temperature and Humidity: Take note: False aralia hates to be cold!

Cart
Note:
All prices in US Dollars

Search


Featured Products