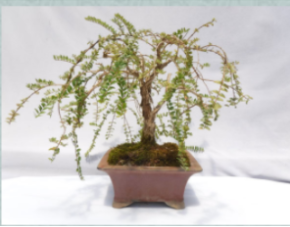 Click to enlarge image(s)
A natural weeper. I LOVE these little trees . Looks like micro weeping willow (but easier to grow).

A small weeping Honeysuckle.
In light blue import container.
Looks like a micro weeping willow.
This tree is probably a USDA Zone 7 tree.
Should be kept cool in the winter.
Measures 12'' high by 17'' wide



Cart
Note:
All prices in US Dollars

Search